Make sense of shaking
Use Grillo to turn ground shaking into critical information that helps you make decisions.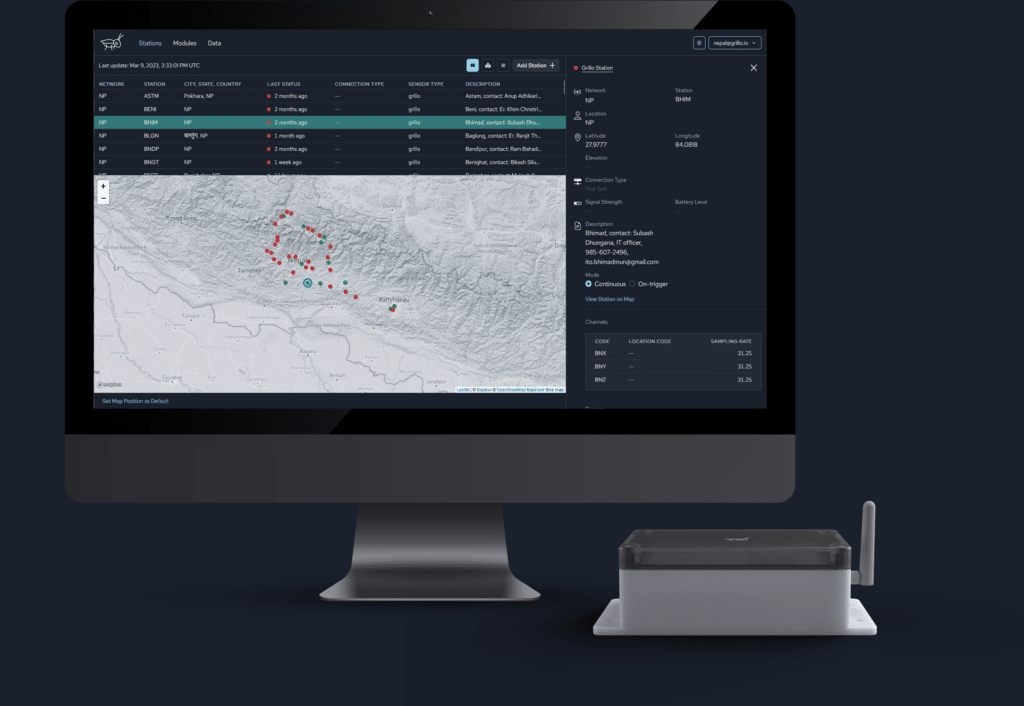 Trusted by




An end-to-end solution for seismic monitoring
Sense
Use Grillo or SeedLink sensors to monitor ground motion. They connect to Grillo Console and monitor all seismic motion at the site.
Process
Use Grillo Console to process your data streams. Set up simple or complex routines and choose your desired outputs.
Detect
Get fast alerts from Grillo Console to your Twitter, E-mail, relay device or SMS.
Grillo Console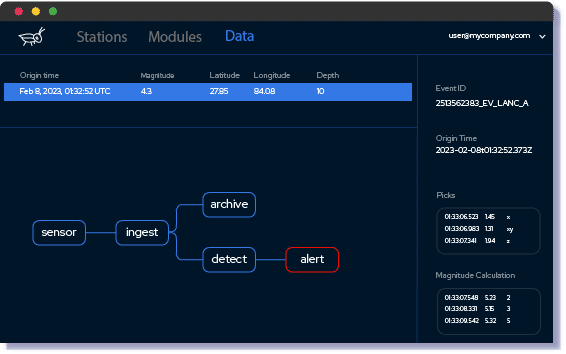 Structural Health Monitoring
Grillo will give you near-real time information about your building's response to earthquakes, allowing occupancy and business interruption decisions to be made rapidly.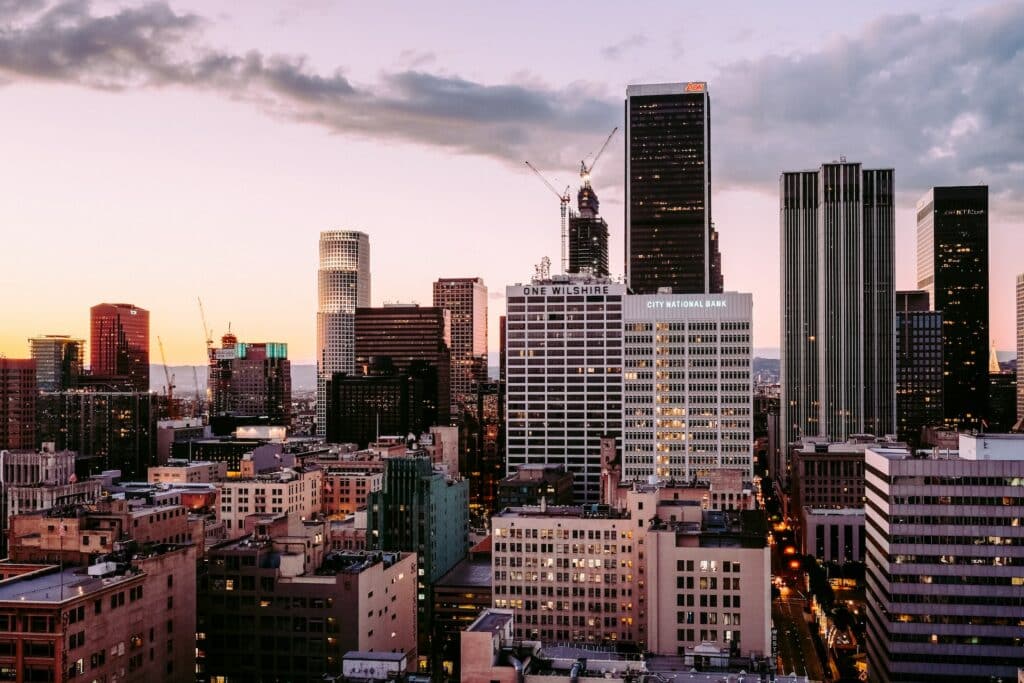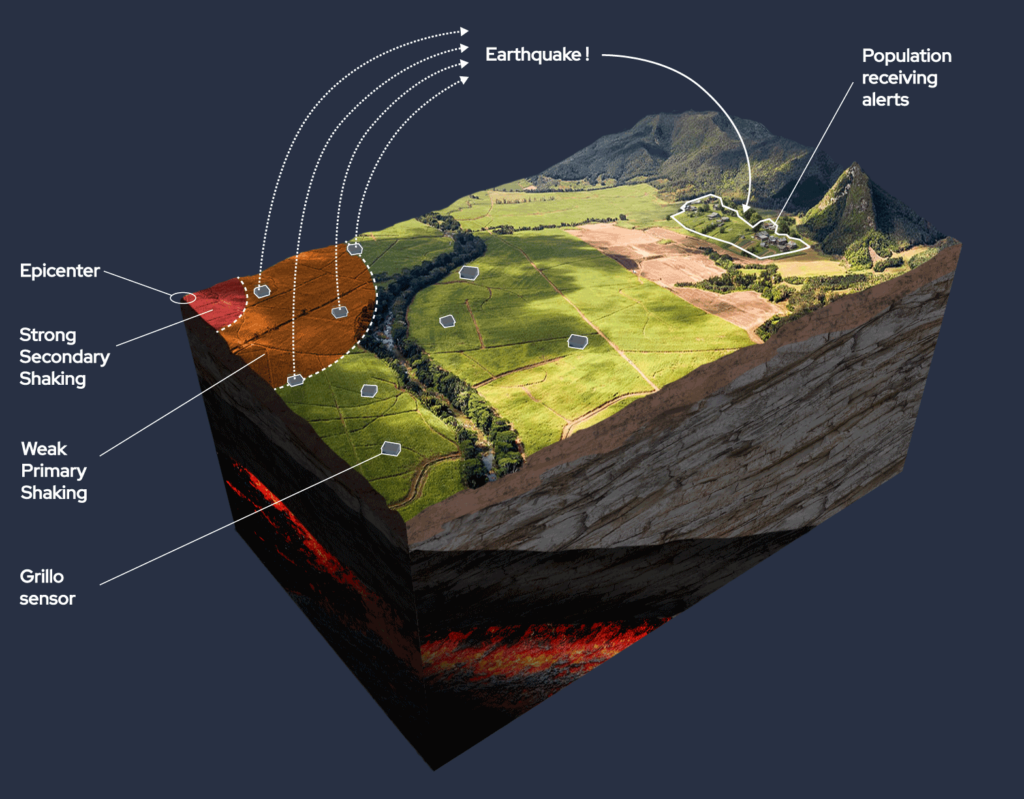 Earthquake Early-Warning
Capture large earthquakes a few seconds after their origin and issue alerts in the affected region. Users can take protective action before the arrival of damaging seismic waves.
Asset Protection
Use Grillo to monitor the impact of earthquakes and anthropogenic vibrations such as from mine explosions or heavy machinery. Get reports on shaking intensity and its potential impacts within or outside of your operation.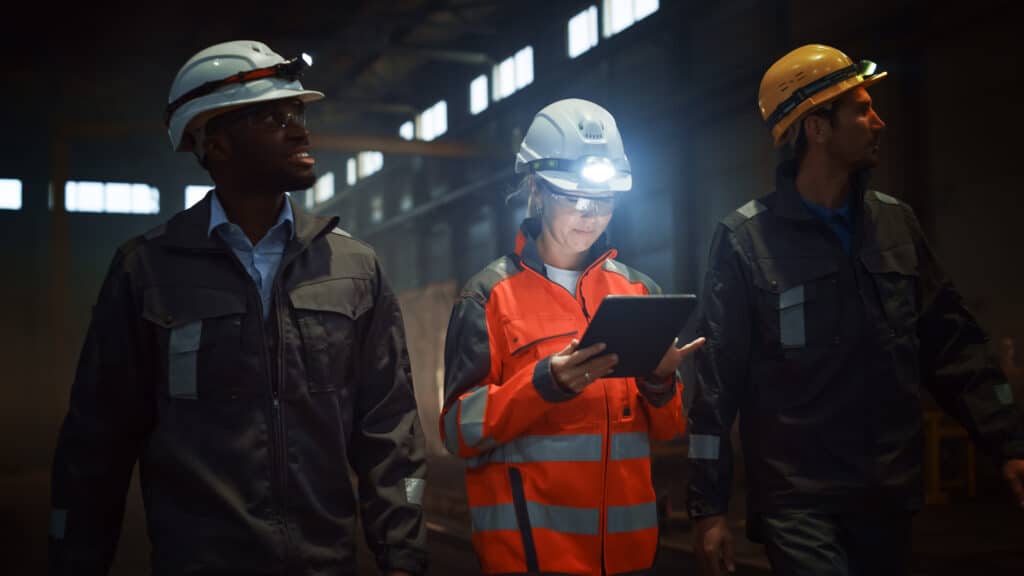 Why Grillo?
Plug & Play analytics
Arrange the modules how you like to achieve your desired data outcome. The modules work concurrently and can be turned on and off anytime.
No need to manage servers
All your work is in the cloud. You don't need an IT department or budget anymore.
Elastic storage
If you need additional archiving, Grillo will take care of it for you. You can consume as much as required.
Real-time streaming
Grillo Console's architecture has evolved from our early-warning systems where latency and speed are critical for success.
99.9% uptime
Grillo is an AWS Public Partner and our system has been approved by the AWS technical team. It will ensure you have the minimum downtime possible.
Pay for what you use
You will be charged monthly for the total modules and storage used. You will never be paid for resources that are not used.
Leading compute + storage performance on demand.
Grillo runs on AWS infrastructure. Only pay for the resources you consume.

as seen in
Grillo will provide entirely new opportunities to study seismic behavior of the ancient lake basin, and a denser network for earthquake early warning in Mexico City.
Marine Denolle
Professor of Seismology
Washington State
Sensors like Grillo have been the dream of the engineering community for a long time.
Thomas Heaton
Civil engineer and Geophysicist
California Institute of Technology