OpenEEW
OpenEEW is an initiative founded by Grillo with support from Linux Foundation, IBM and AWS. Our mission is to enable earthquake early-warning (EEW) alerts for the millions of global citizens who lives with the uncertainty of the next big event.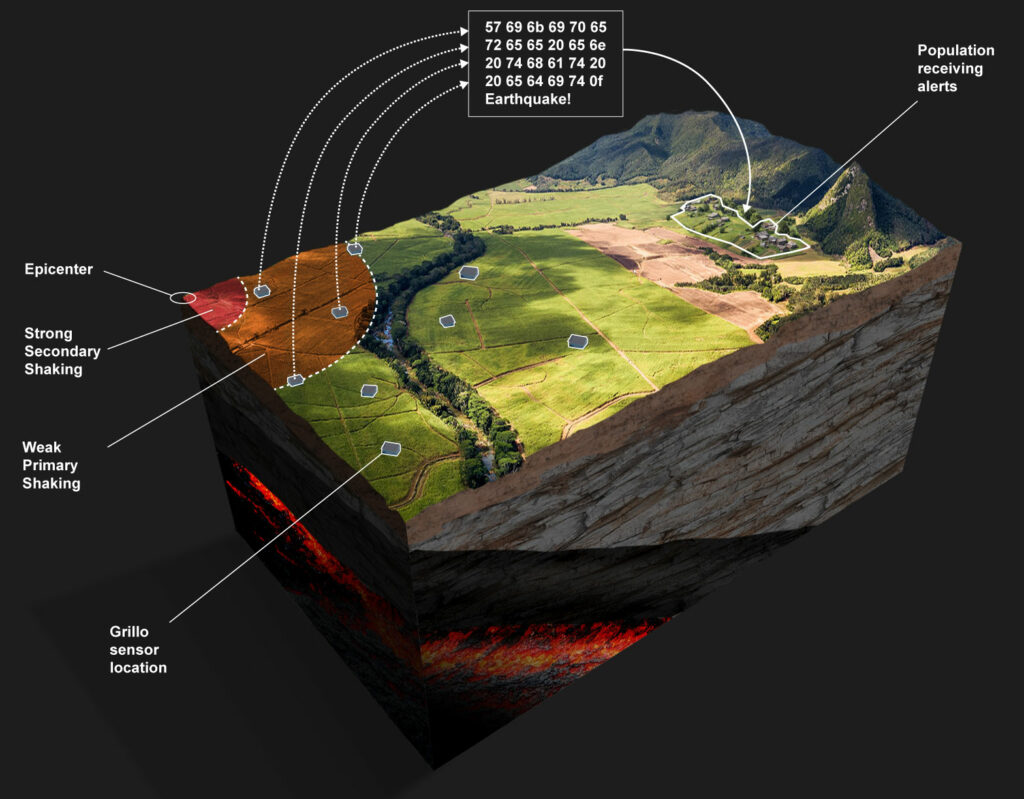 Traditional EEWs have cost 100s of millions of USD due to the construction of dedicated infrastructure, lab-grade seismometers, and bespoke software. Instead Grillo has developed an off-the-shelf system using IoT sensors and cloud computing.
How does it work
Engage stakeholders
We engage local seismologists, engineers and other parties to ensure good regional knowledge and ensure long-term sustainability.
Deploy sensors
Having determined the optimum locations, the nodes are installed and configured. Locations are carefully chosen with help from the community.
Send alerts
Data from the system is used for real-time earthquake alerts and is also shared with local institutions for research.
Open Source
The sensors, firmware and core cloud functions are all hosted in the OpenEEW Github repository, free for anyone to use.
Grillo-initiated projects
Grillo has received funding from USAID, IDB and others, allowing rapid development and deployment of EEWs in selected regions.